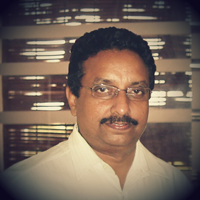 Ar.P.G.Sivakumar B.Arch.,M.T.P.,
Principal Architect.
Graduated from the School of Architecture and planning, Chennai and also did his Master in town planning from the same university. The university awarded Gold Medal for his outstanding performance in architectural education.
After graduation, Later by 3rd December 1984 he established his firm P.G.Sivakumaar & Associates at Trichy. His initial practices was more into alternative techniques. Lack of field staffs made him to visit sites more often and it also groomed his practice as a more personalized one and his approach to clients became more humane. Over the past three decades his practices has pioneered cost effective, climate responsive and sustainable over wide range of projects.
His practice had penetrated into remote villages of Tamil Nadu and his intelligence can be felt straightly in these region like Trichy district, Pudhukottai district, Thanjavur district, Thiruvarur district, Nagapattinam district.
Later by 1987, he started his branch office at Thanjavur and subsequently in 1992 Chennai office was also started.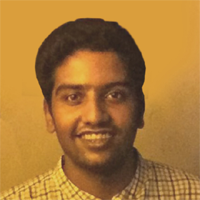 Ar.P.S.Ganesh B.Arch.,M.Arch.,(AA,London)
Principal Architect, Greenviron
Graduated from R.V School of Architecture, Bangalore. He did his 6 months internship from a renowned firm called JAISIM FOUNTAINHEAD, Bangalore. Soon after graduation he worked for 3 year with the most celebrated practitioner Ar. Sanjay Mohe - MINDSPACE ARCHITECTS, Bangalore. Where he was involved with various prestigious projects which includes Renovation building in HUL (Hindustan unilever) campus, CARE campus Trichy, JNC Jakkur, Augriene training center and so on.
Later he went on to do his Master in Sustainable Environmental design from the world renowned institution The Architectural Association School of Architecture in LONDON. Where he did his dissertation on "Affordable housing design - Adaptive vernacular options for Sustainable Architecture". His project was selected and was displayed at AA PROJECT EXHIBITION 2015 and LONDON DESIGN WEEK FESTIVAL 2015.
After getting back, he joined his parental company P.G.Sivakumaar & Associates, were he maintains an active role in the development throughout the design phases of the projects. One of his projects was selected and got published in Architectural Foot Prints vol:01 2015 Magazine initiated by The Indian Institute of Architects Tamil Nadu Chapter..On 22nd October 2015 he initiated GREENVIRON, a sustainable design division of P.G.Sivakumaar & Associates. He is currently involved in several projects incorporating sustainable design techniques.